Comprehensive Planning & Production
From the beginning, Wellons has taken a systemic approach to the products it offers. We have the ability to offer a wood-fired boiler system complete from the point at which the fuel is received to the point at which the ash is transferred to the ash receiver. Every major component in the system is designed, engineered, manufactured, and installed by Wellons, from fuel storage to the secondary pollution control at the Electrostatic Precipitator. We also have this capability with our lumber drying systems, and our integrated lumber drying facilities.
Throughout the many years that we have been serving the wood products industry, we have always placed our emphasis on quality and integrity, and on placing our customers first on our list of priorities."

Learn more about Wellons »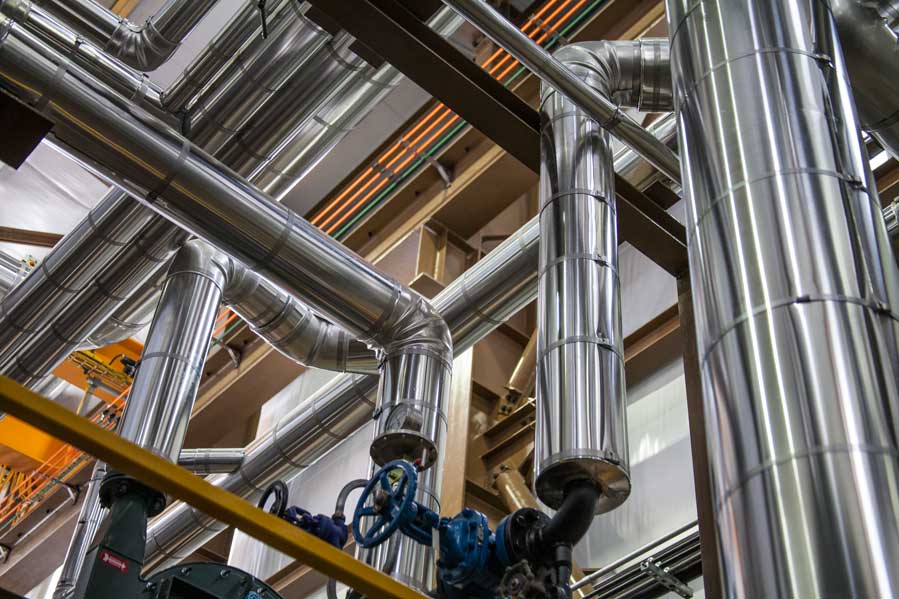 Project Installation
We are well known for complete manufacturing capability. Designing and fabricating the boilers, furnaces, conveyors, storage bins, piping assemblies, buildings and auxiliaries for our steam generating systems and lumber drying systems. We also build the sophisticated electrical, computer and pneumatic control panels to operate these systems as well as the turbine and generator control panels necessary for electrical generation systems.
---
Engineering & Design
Wellons is a technically oriented company with Engineering staff in three main office locations as well as a number of satellite locations. Our Engineering staff brings a full range of engineering and design capabilities to our projects. On staff professional engineers, designers, technicians, programmers and drafters provide the detailed design for boilers and pressure vessels, piping systems, electrical control and power systems, fuel handling, structural, civil and foundations for our equipment and systems. The individual components that make up a complete system are either designed and manufactured based upon Wellons designs, or are procured based upon Wellons procurement specifications. Wellons holds the American Society of Mechanical Engineers (ASME) "S", "H", and "U" certifications for the manufacture and assembly of fired and unfired pressure vessels, as well as the National Board of Boiler and Pressure Vessel Inspectors "R" stamp for pressure vessel repairs and alterations. Wellons also designs and builds the control panels for our systems, and holds Underwriter's Laboratories "UL' certification.
---
Procurement
Wellons Engineering and Purchasing Departments work together to professionally specify and procure the materials and specialty components required for the manufacture and assembly our equipment and systems. We have developed key relationships with critical suppliers to ensure that the materials and specialized parts required for our projects have a proven track record of quality and performance. Our Purchasing Department works with our suppliers to obtain the most favorable deliveries, warranty services and performance guarantees
---
Training
Wellons provides operator orientation and training for the equipment and systems we provide. This includes both formal classroom and basic theory study as well as important, hands-on training in operation and maintenance.